About Us
Listings Project is a community where we offer free, carefully vetted real estate, job, and services offered listings weekly. We believe in creating opportunities for all people to have equitable access to job and housing opportunities. We are committed to building a justice focused community.

Since we were founded in 2003 by artist Stephanie Diamond, we have connected thousands of people with apartments, roommates, art studios, jobs and opportunities. We have a vibrant and engaged community in 43 U.S. states and over 200 countries, including Los Angeles, New York, the Bay Area, Portland, Austin, Marfa, London, Paris and Costa Rica.
One of the things that makes Listings Project different from every other real estate or job listing site is how carefully we vet our listings. We review listings to make sure they meet our standards for equity and inclusion and we check for discriminatory or biased language. Our goal with vetting is to make sure that every listing you see is thoughtful, inclusive and personal.
All listers and subscribers to commit our community agreements and equity and inclusion statement to ensure every person actively contributes to maintaining our respectful, life-affirming, inclusive and justice focused environment. The agreements uphold the foundation of our work as a force of communal good and collective care in the real estate industry and job markets.
Read more about us on our Behind the List blog >
Meet Our Team
Stephanie Diamond
she/her
Founder & CEO
Stephanie is an artist, dancer, entrepreneur and CEO of Listings Project. She creates communities of collective self-care. As a social practice artist Stephanie creates with a community as opposed to an audience. As a dancer, she connects with her intuition while simultaneously connecting with a community of dancers. As a consultant she shares her learnings from three decades of community building. The largest community she has created to date is Listings Project. Learn more about Stephanie at stephaniediamond.com.
Chief Technology Officer
Scott is responsible for all of the technology that keeps Listings Project running & growing. He brings a breadth of experience building both the technical and team capacity at non-profits and media companies, partnering with Stephanie to lead all areas of tending the community and systems to support it. At home, he is an equity and climate-focused urbanist advocating for sustainable and inclusive policies in his city and region.
Chief of Staff
Cai brings a savvy for organizational design to their role as Chief of Staff with Listings Project. With a background in social justice advocacy, change management, and leadership development, Cai brings a relational and transformational approach to strategic initiatives. Cai's portfolio at Listings Project includes executive leadership, people operations (HR), and business operations. You can find Cai enjoying coffee, sunshine, and nature with their sweet little family.
Director of Customer Experience
Julia oversees customer communication, vetting protocols, and supports Product Development to make sure new updates and improvements align with our community's needs. Julia comes from an e-commerce background rooted in building customer journeys and communication for an overall smooth site experience. Julia resides in New York City, but is an avid Bay Area sports fan (true to her California roots!). During the spring, you'll find her as an amateur florist; during the winter, you'll find her by the space heater.
Product/UX Designer
Paloma is responsible for all aspects of the Listings Project product design and translating product goals into an intuitive user experience rooted in equity, diversity, and justice. Paloma has always been passionate about cities and their lived experiences and comes to us from the mobility and transportation sector. Currently, Paloma is based in Brooklyn, and 9/10 times, you can find her at a park.
Tessa Barlow-Ochshorn
she/her
Customer Experience Specialist
Tessa vets listings, plans the weekly newsletter, responds to listers, and works to make sure the voices of the Listings Project community are heard! Tessa is a long time food service worker (cheesemonger, server), arts educator and jewelry-maker. She is also a multimedia/performance artist. A lifelong New Yorker, Tessa loves to walk the city, especially Prospect Park. Learn more about Tessa at tessabarlow-ochshorn.com.
Meet Our Support Team
Nectar / Hyperallergic Media / Advertising Partner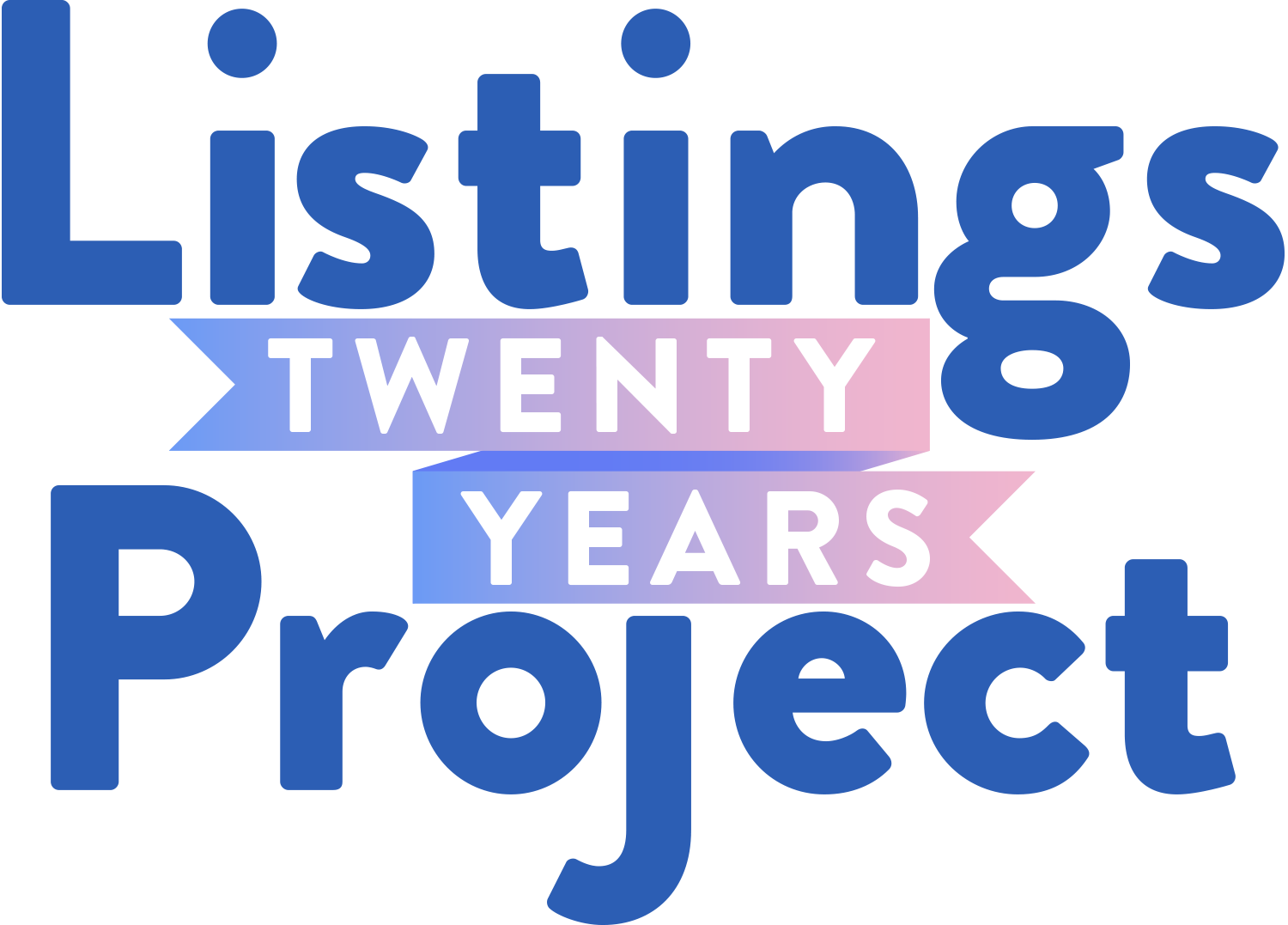 In honor of our 20th, we are donating to change-making housing justice organizations. Join us in contributing to a more just and equitable housing system for all. Our goal is to raise $20,000 with the Listings Project community.