%>
ABOUT YOU
The Managing Director is responsible for the company's strategic decision-making across development, general management, marketing/communications, and serves as a thought-partner to the Artistic Director and the Board of Directors. Sea Dog Theater is a small and nimble company, and successful candidates will demonstrate strategic and creative thinking and have experience working with artists, while balancing the operational needs from a business perspective. Ideal candidates have a brain for details, and are ambitious and passionate about theater and building community through storytelling. Nonprofit management experience preferred.
Please send a resume and cover letter telling us about yourself. This position is part-time, hybrid with a weekly in-person meeting in Gramercy NYC, 10-15 hours/week, with room to grow - rate $30-$40/hr, commensurate with experience.
COMPREHENSIVE DUTIES AND RESPONSIBILITIES:
Strategic
-Advocate for Sea Dog Theater's mission, vision, and values
-Engage with potential community partners and collaborators
-Monitor progress of strategic initiatives: growth, partnerships, future planning
General Management
-Production responsibilities: assisting with production budget and production planning/integration into our season
Marketing/Communications
-E-blast approvals, development of company's voice
-Website oversight: seeks improvement and consistency with programming and vision
-Strategy for communications/planning
Development
-Cultivate and steward new and current donors
-Write grants, maintain grant database, complete reporting requirements, and sustain relationships with grant-giving organizations. Will collaborate with grants consultant on current -applications.
-Manage monthly membership program, including appeals, communication, information, and acknowledgements
-Manage corporate sponsorship program, including prospects, meetings, materials, stewardship, and renewals
-Oversee and coordinate fundraising campaigns
Budgetary / Financial
-Develop annual budget and multi-year projections, and forecast programming income and expenses
-Provide financial reports to the Board of Directors
-Provide regular membership and audience reports to the board.
Board Coordination
-Serve as staff liaison to the Board; accountable for timely, accurate, and transparent communication
Relationships
-Represent Sea Dog Theater in the community
-Maintain memberships with local and regional associations
-Serve on outside boards and committees, such as New York State Cultural Affairs Board Grant Panel, New York City Department of Cultural Affairs, and Alliance of Resident Theatres New York
-Maintain media and advertiser relationships
SKILLS:
-A keen financial eye with a track record of budget oversight
-Attention to detail and consistency in communication
-Extensive track record of organizational and individual fundraising;
-Ability to be strategic regarding partnerships
-Enthusiasm and energy for fostering connections and relationships with community groups, civic and educational leaders, and arts organizations;
-Authentic engagement with the community through a visible presence and active participation in events
-A commitment to and understanding of the development of meaningful diversity in all aspects of the business
-Excellent oral and written skills, as well as strong interpersonal skills;
-Great teamwork and partnership.
-Proficiency in Google Apps (sheets, docs, drive) with great organizational skills is a MUST. All grants are worked on in Google Drive and shared with the organization.
-Proficiency in Quickbooks is a MUST, as it relates to grant writing and budgeting
About Us
ABOUT US
Sea Dog Theater, a site-specific NYC theater, seeks its next Managing Director to partner with Artistic Director Chris Domig for an upcoming production and beyond. Sea Dog Theater is an award-winning off-off Broadway theater company (8 NYIT Nominations, 2 Wins) with a mission to tell stories of alienation and reconciliation. Sea Dog Theater's annual programming includes our signature Reading Series, partnerships with community organizations, and 1-2 full productions.
We create theater about and for people on the margin of society. We explore the myriad of ways humans are alienated from themselves, each other and the world around them, while investigating the conditions necessary for reconciliation to occur. We believe in the theater's power to catalyze public exploration of challenging subjects, promoting communal dialogue, and understanding.Our hospitality initiative after each event seeks to create a space over food and drink where strangers can become friends while dialoging over important questions.
How to Apply
---
---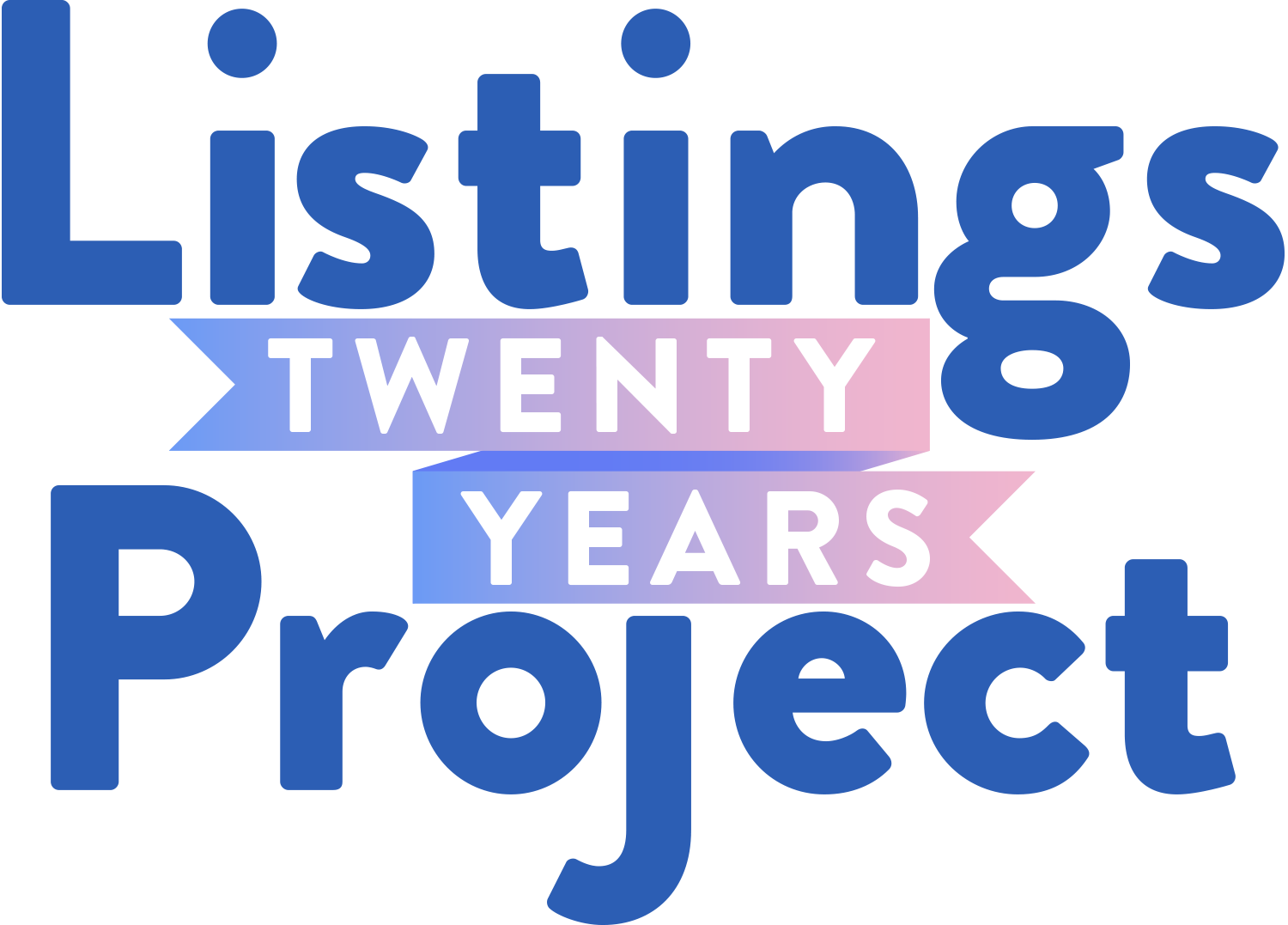 In honor of our 20th, we are donating to change-making housing justice organizations. Join us in contributing to a more just and equitable housing system for all. Our goal is to raise $20,000 with the Listings Project community.